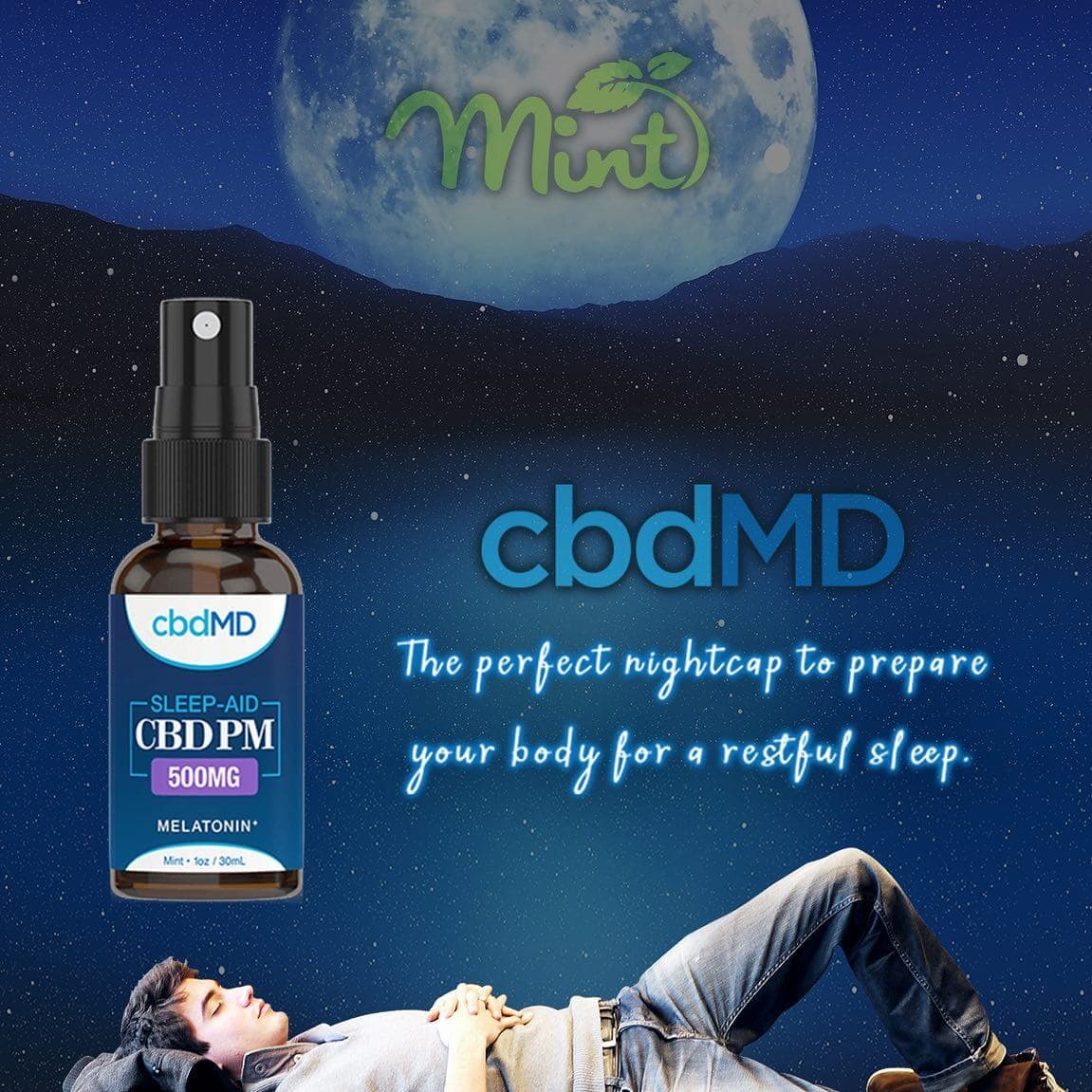 Tired of restless nights? The cbdMD CBD PM tincture provides a natural answer to your sleepless nights. Using only natural ingredients, CBD PM is made up of a combination of CBD, melatonin, and a variety of natural, snooze-inducing ingredients.
Properties of CBD PM
Melatonin and CBD: A Natural Fit
CBD PM blends cbdMD's non-GMO, vegan, and THC-free CBD with melatonin – a hormone that helps regulate your sleep cycle – along with traditional ingredients such as chamomile flower, valerian root, and cascade hops. This powerful combination helps induce calm while promoting a more restful night's sleep.
CBD PM Application
The properties of CBD PM are generally felt within 30 minutes, so you will want to make sure you take it right before bed. By combining a proprietary sleep blend with the power of CBD, you will experience how CBD oil can help relax your nights and refresh your mornings.