Welcome to CBD SOURCE!
Founded in 2017, CBD Source is New York and Pennsylvania's first all-inclusive one-stop-shop for everything CBD and we are now online! Now, no matter where you live in the United States (legal states only), you can purchase high-quality CBD products at fair prices and have them shipped right to your doorstep! We understand that you may have several questions about what brands are best, how to know if the product is safe, and how to use it, that's why we've created a comprehensive library of podcast episodes and blog articles on everything you need to know about CBD. Visit us at one of our many locations for an extensive selection of everything CBD or shop our products online!
Why Choose CBD Source?
Certified Lab Tests
Every product we sell has been tested by a 3rd party laboratory for quality and accuracy. Lab results, known as a Certificate of Analysis (COA), are always kept up-to-date.
Trustworthy Brands
We perform extensive research on brands before offering their products to our customers. You can rest assured knowing that every product you purchase from us is high-quality!
CBD Educators
We strive to be among the best educational resource for all of our customers, whether you are shopping online or purchasing from one of our 60 retail locations.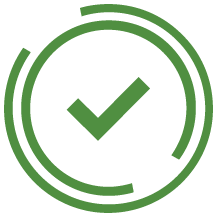 Quality CBD at Fair Prices
Whether you're shopping online or in-store, the products we carry have an exceptional reputation. Our competitive prices reflect the quality of the products we carry.
How Do I Choose the Right CBD Product for Me?
One of the first questions you have to ask yourself is "Why do you want to start taking CBD?". People turn to CBD products for several different reasons ranging from help with inflammation, muscle and joint pain relief, better sleep, and help with anxiety. Depending on what your response is will determine what type of product you should be looking for. Reasons such as headache relief, better sleep, and anxiety will likely steer you towards tinctures and edibles whereas reasons such as inflammation, muscle or joint pain relief, and skin conditions will likely point you towards topical creams and lotions.
Once you've figured out why you want to take CBD and have a good idea of what type of CBD product you should be looking for, come to any CBD Source retail location or send us a message online for additional help in finding the best brand for your needs. Our CBD experts will talk you through each strain, their purposes, and whether full-spectrum, broad-spectrum or a CBD isolate would be best You're sure to leave happy knowing you purchased the right high-quality CBD product for your needs.
Read Full Answer
Read Less Answer